Is it wrong to be in love with a room? I find myself opening the door and flicking on the lights to this seldom used guest room just to step inside and look. It gives me such a giddy feeling to be surrounded by all of these "treasures." I am instantly transported back to my Mamaw's home in Kentucky...it has the same feel. Each of the found objects of this room has a story. I would guess that 95% of everything is from a yard sale or thrift store.
It's not the most perfectly "designed" room. Be that as it may, I once read a sound piece of advice from a famous designer: "If it is something you love and it speaks to you, find a way to make it work."
Since there
is
so much going on in here, I have to constantly evaluate each purchase. There's not a lot of room and each item I bring in is loved. This room has life. It is everchanging. I affectionately refer to it as my "fun room." Enjoy...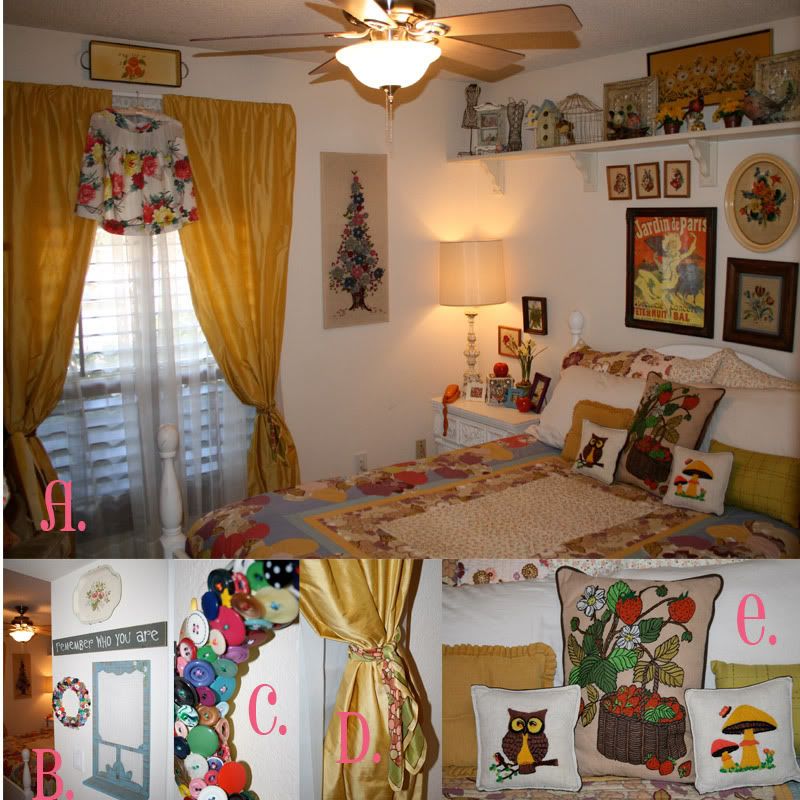 A. The widest angle.
B. The entry wall.
C. Close-up of my vintage button wreath.
D. I used a vintage, silk scarf to tie back the silk curtains I made.
E. Funky hand stitched pillows. (I have an
obsession
with hand stitching, owls, and mushrooms...each of which I collect.)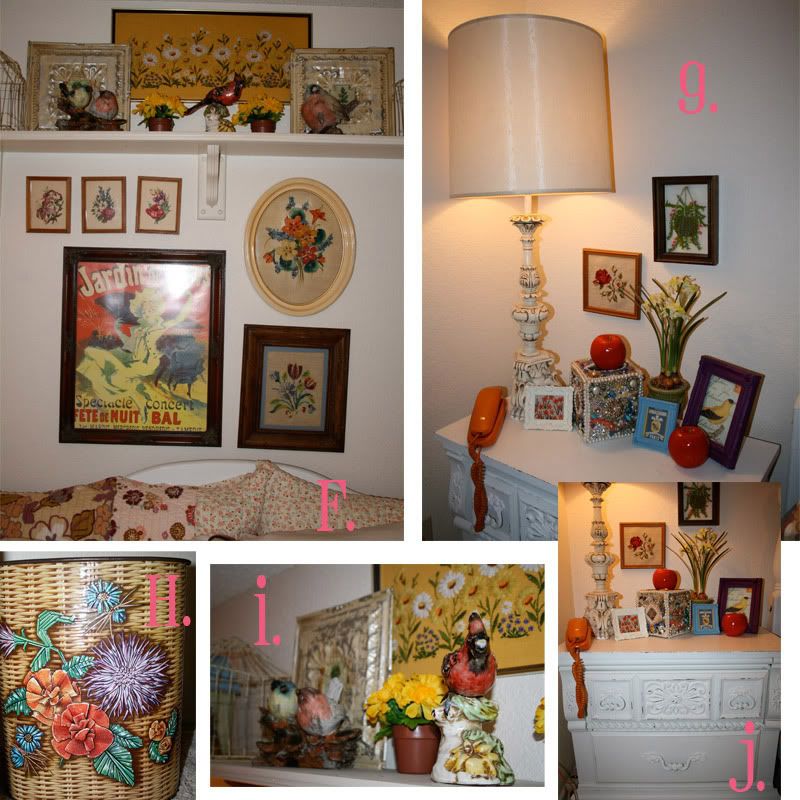 F. Focal wall above the bed.
G. Nightstand view.
H. I even love the garbage can.
I. A few birds from my collection.
J. Better view of the nightstand I painted.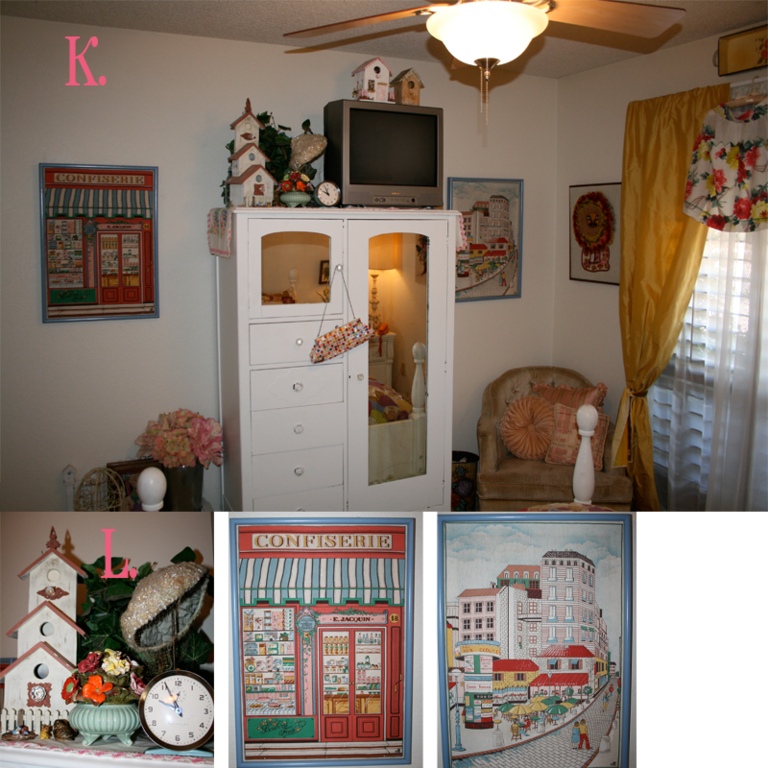 K. Opposite wall from the bed. (I also painted and added glass knobs to this antique armoire.)
L. On top of the aroire.
(These two pictures are actually framed French hand towels...LOVELY.)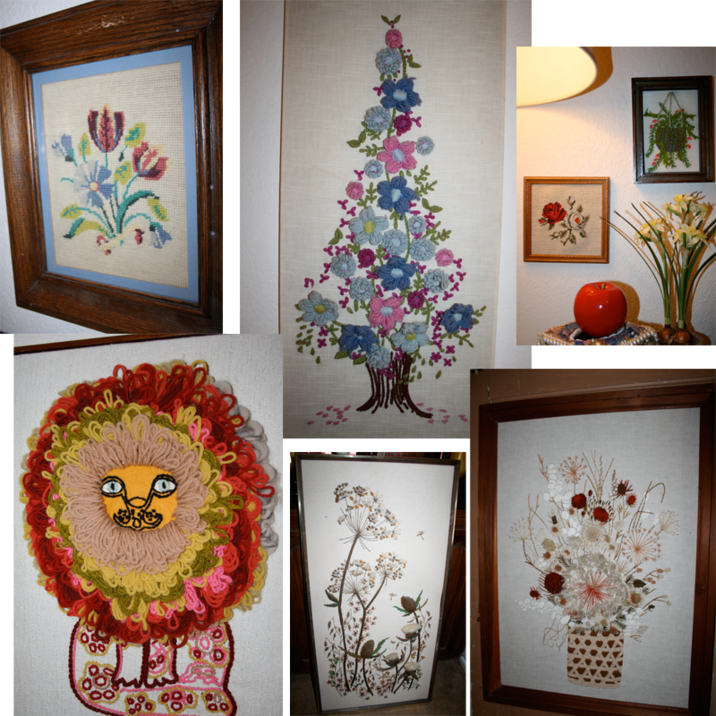 The room is home to many of my hand stitched pieces. The Bottom 2 on the right are a few more from around the house.